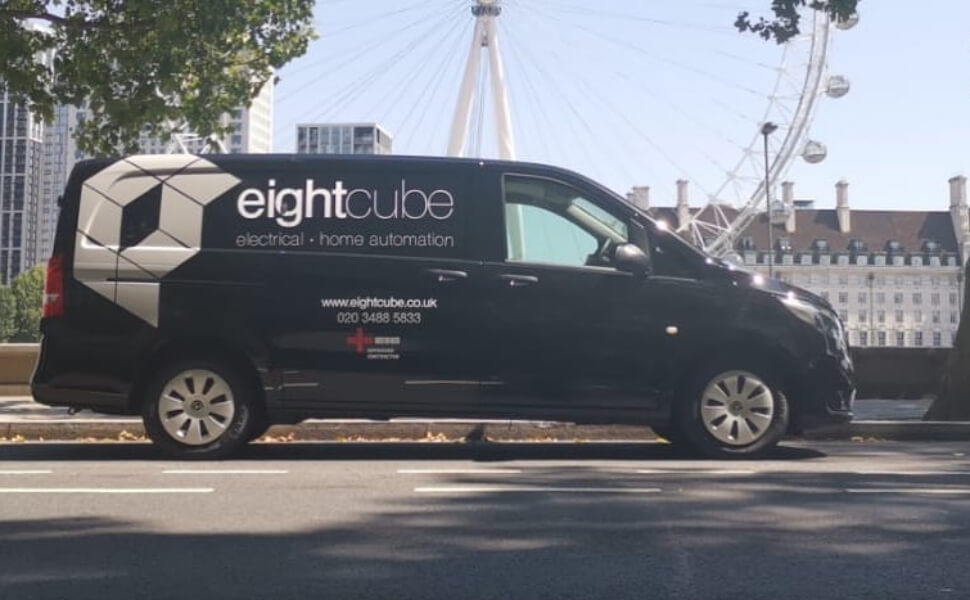 EIGHTCUBE, based in London, is a fast-growing and ambitious electrical design and build business delivering high quality projects for both domestic and commercial properties and buildings.
Run by 3-strong team Chandra Varsani, Vikesh Bhudia & Naresh Varsani, who have a combined 50 years' experience in electrical and home automation projects. We are committed to designing the most sustainable, energy-efficient, effective, and architecturally appropriate electrical and lighting systems possible.

Chandra co-founded and became MD of Eightcube in January 2020.
Having set up a number of successful start-ups in his career he brings a wealth of knowledge and is keen to have Eightcube become best-in-class delivering a service which goes above and beyond, with the customer at its centre.

With over 15 years of experience and as a co-founder, Naresh focusses on all the technical aspects of our installations and maintenance services.

Having co-founded Eightcube, Vikesh brings with him over 20 years of experience.
Vikesh's skills lie in leading the operational side of the business – overseeing project delivery and ensuring that the skills of our team members meet the needs of our customers.
We also provide a wide range of day to day and specified maintenance services. We work on residential and commercial projects with electrical works ranging from £50,000 – £500,000 and are involved in super prime and prime installations.
Building Management System
Electrical Vehicle Car Charging Pionts & Servicing
Landlord Certification (EICR)
"Our clients' vision is our top priority and we work closely with developers, contractors and interior designers to achieve it, ensuring that potential issues are identified prior to the final design and installation. "